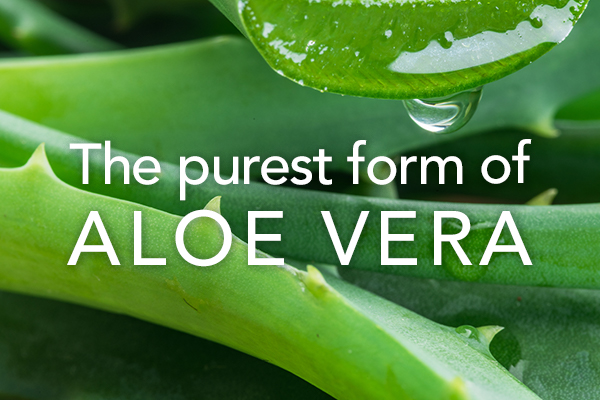 The purest form of Aloe Vera
What makes a high-quality Aloe Vera product?
Have you ever wondered what makes an aloe vera product high-quality? In this blog post, we will look at elements of the aloe vera plant that determines its' quality.
Aloe vera is commonly known around the world for its many health benefits and has been used for hundreds of years. Today, its common uses are for healthy digestion, cuts, burns, as an excellent skin and hair hydrator and much more. Because of this, it is a popular ingredient in many products and has become a household product for many. Today you can buy aloe vera products in every store, with different benefits and varying quality.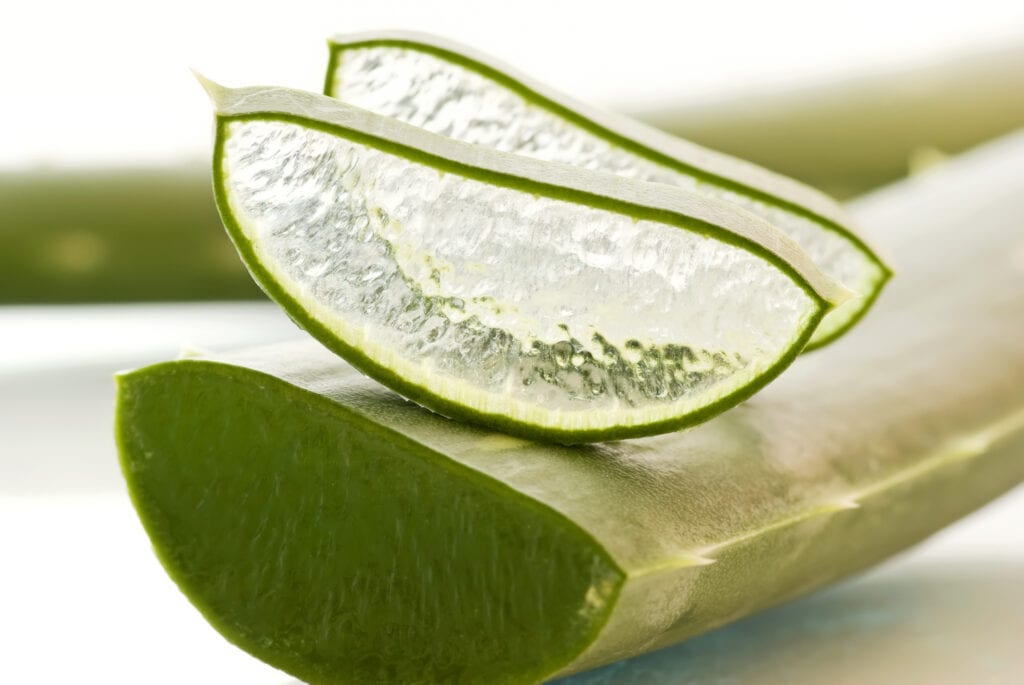 You might be thinking "aloe vera is just aloe vera". However, whether aloe vera is beneficial to you and your body, depends on its quality. Taking some time to know the difference in the quality of aloe vera is something that you might find useful.
There are many aloe vera products on the market today, that contain different parts of the aloe vera plant. Some products use the outer leaf, some the inner leaf and others use both the outer and inner leaf of the aloe vera plant. Each will give you different effects and quality. But if you want to be sure that you are getting the most valuable benefits from the aloe vera plant, you need the inner leaf, which is rich in Acemannan.
Acemannan – the most important component in Aloe Vera
So, how do you know if an aloe vera product is of high quality, and what on earth is Acemannan? Acemannan and aloe vera quality go hand in hand. The Chemical Abstract Society (CAS) has defined acemannan as requiring a molecular weight of one million Daltons or more. It is therefore the weight of Acemnannan that defines the quality of an aloe vera product. Acemannan is where aloe vera gets many of its healing qualities. Simply put, this means that the higher the quantity of Acemannan in an aloe vera product, the more potent the product, and the more premium its quality.
What is Acemannan?
Acemannan is also known as Acetylated Mannans. It is the key bioactive ingredient (Polysaccharide) found in the inner leaf gel of the aloe vera plant. Acemannan is composed of mannose, glucose, and galactose monomers, this is what makes it into a polysaccharide. At Mannatech, we also call the polysaccharides in Acemannan, glyconutrients.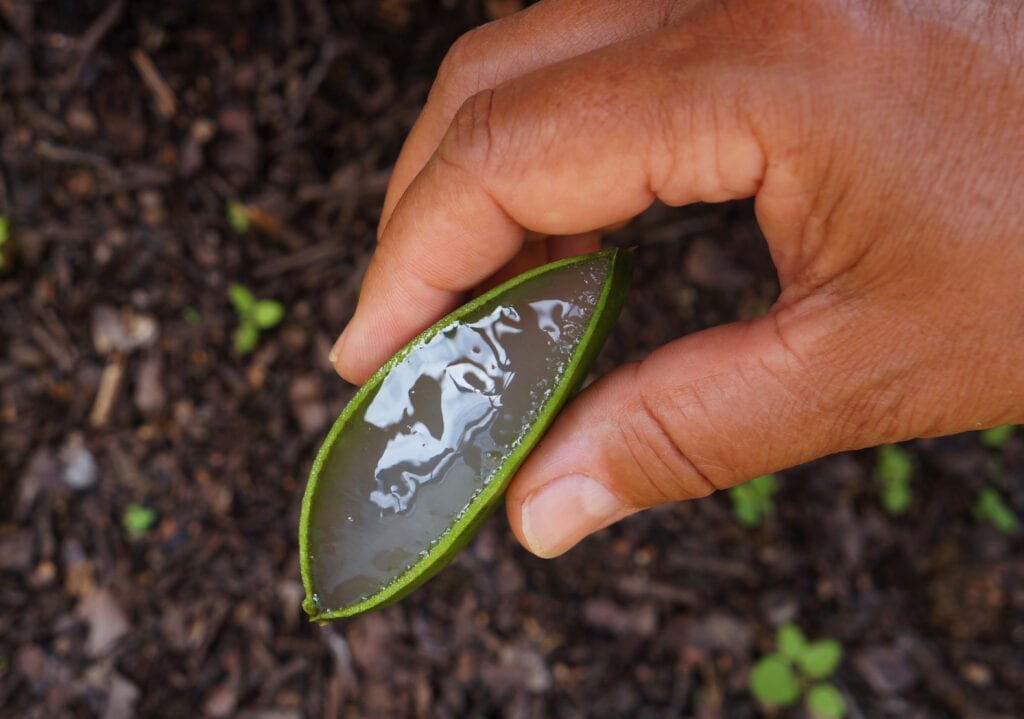 The benefits of Acemannan found in Aloe Vera
There have been many studies on aloe vera, and through history, the plant has been known for its many health benefits. Scientific research has shown that acemannan has many beneficial qualities and uses. Below is a list of potential benefits of acemannan that have been identified through scientific studies:
Anti-inflammatory properties
Supports heart health
Promotes a healthy gastrointestinal system by supporting the absorption of water, minerals, and nutrients in the GI tract
Soothing and faster healing of wounds
Supports the maintains of already healthy blood pressure levels
The challenge with Acemannans however, is that they are delicate and can easily be destroyed during harvesting and processing. This often results in diluted aloe vera products with lower acemannan content and therefore less potent aloe vera products. This is one of the reasons why high-quality aloe vera products are difficult to find. The delicacy of acemannan means that you might lose some of its many benefits if they are not processed correctly.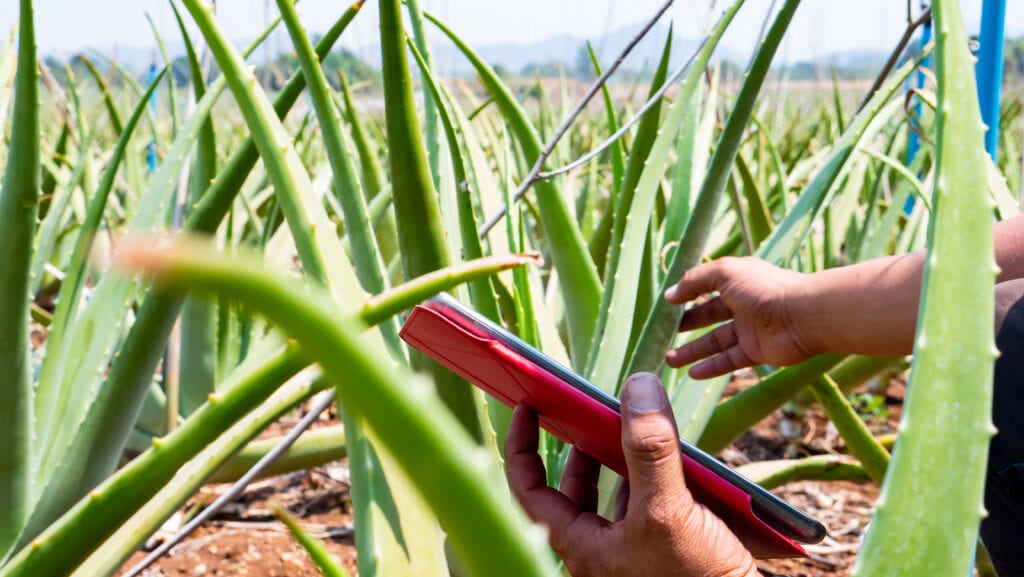 What is the Highest Quality Aloe Vera Powder?
Mannatech has spent many years studying the benefits of acemannan and how to most effectively preserve the acemannan content and therefore securing a potent volume of glyconutrients. Because of Mannatech's exclusive farming rights and unique processing techniques we are able to preserve the highest concentration of acemannans in Manapol.
Manapol is currently the only aloe powder in the world with a weight of more than one million Daltons. This is compared to any other similar product in a controlled test. Manapol not only provides a purer form of aloe vera gel powder that has a higher molecular weight than others, but it is also richer in mannose, a key glyconutrient.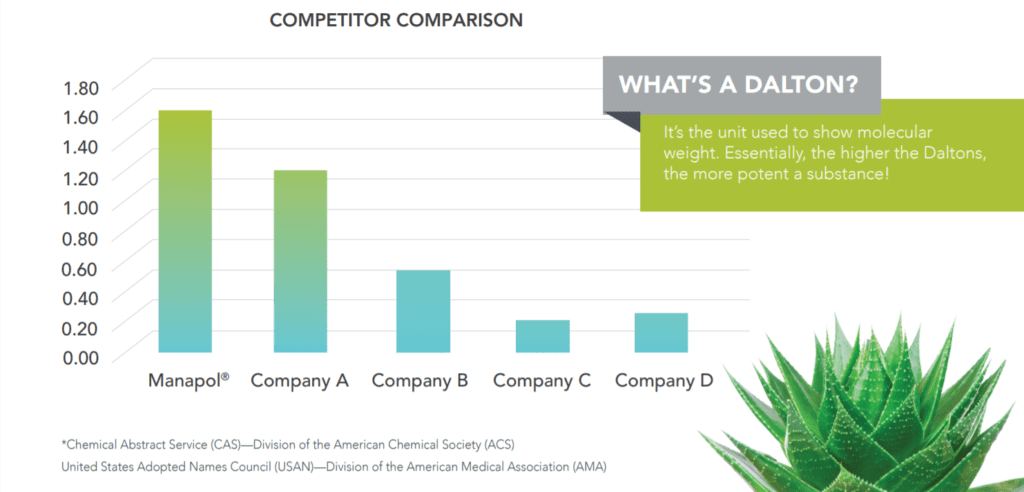 Mannatech has created the purest, most potent and stable aloe on the planet. You can't get a richer source of Glyconutrients or aloe anywhere in the world. Through scientific studies it has been shown and proven, that aloe vera contains nutrients that are beneficial to your cells. These benefits include supporting your cells ability to communicate better. Better health starts with your cells. When cells talk to each other effectively, your entire body can benefit. With an added bonus of digestive support, it's a powder that helps your overall health from the cells up.*

Manapol is the Heart of Mannatech and the Best-Kept Secret in the Industry!
Mannatech has implemented the benefits of aloe vera into many of our products, with Manapol being our most potent aloe vera product and the most potent aloe vera powder in the world. This is thanks to:
Exclusive extraction technology owned and used solely by Mannatech.
Aloe vera harvested from the ultra-rich volcanic soil of Costa Rica for extra purity.
Hand-harvested and hand filleted to protect the leaf's inner gel.
Unique processing method to create a richer and more stable amount of acemannan.
Highest concentration of acetylated acemannan for greater immune support.
Highest quality and potency of acemannan compared to the competition.
Cold process that uses NO heat, enzymes, charcoal, additives or preservatives.

Nutritional benefits from using Manapol
Manapol has many health bennefits, that has been studied and proven in scientific studies. Some of these benefits include:
Supports cellular communication for overall better health.*
Superior immune, brain and Digestive support* thanks to the proprietary extraction that provides a more potent, stable acemannan content.
May provide gastrointestinal benefits.*
An abundant source of Glyconutrients.
Resources
Manapol Flyer
Manapol Product Description
*These statements have not been evaluated by the Therapeutic Goods Administration. This product is not intended to diagnose, treat, cure or prevent any disease.