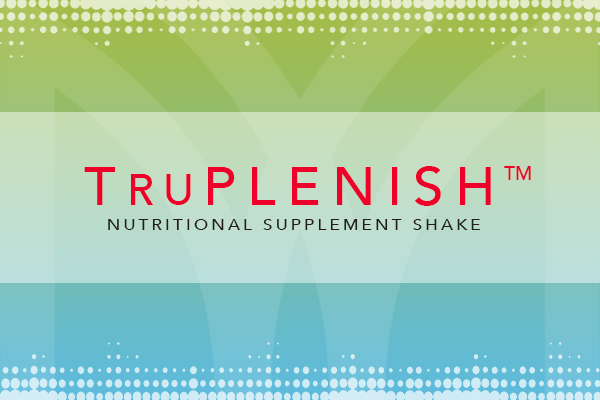 TruPLENISH™ Nutritional Supplement Shake
Official Australasian Launch
Following Mannatech's recent grand reveal of the new branding, including the launch of their new product lines; The Essential Oils and TruHealth Program, Mannatech has been focused on synergising all operating regions globally with their modernised look and new products.
The Australasian region is scheduled to roll out with some of these fantastic new products at their biggest event of the year; the Australasian MannaFest – 20/20 Vision Event, including the TruPLENISH Nutritional Supplement Shake!
The shake is a complete meal replacement drink full of vitamins, minerals, probiotics, Glyconutrients and more than 20 grams of plant-based protein. Its high-fibre content keeps the body feeling fuller longer, and it comes in delicious chocolate and vanilla flavours. TruPLENISH is one of three products in the TruHealth System that will be gradually released in the Australasian region over the months following the Australasian MannaFest 2016 event.
The system has the Mannatech global community buzzing with excitement and it has already received great reviews by those that have trialled it.
"We are proud to launch the new TruHealth System as a part of our company-wide transformation. These new fat-loss products have been expertly designed with our Glyconutritional technology, and I believe they will open a brand new market of people interested in our life-changing products. I personally have been on this program for more than two months, and I can't wait to get TruHealth into the hands of our Associates and customers to experience the energy and vitality that I've been enjoying." ~ Mannatech CEO and President, Alfredo "Al" Bala
In anticipation of Australasia's launch of the TruPLENISH Nutritional Supplement Shake at the Australasian MannaFest – 20/20 Vision event, we are offering a one-time only event bundle for all those who attend!
The event bundle will include 2 canisters of the revolutionary TruPLENISH product, as well as other great accessories and tools to help you embark on your fat loss journey including but not limited to:
A set of digital BCI scales (Bluetooth Compatible)
TruHealth Fat-Loss Program
Branded Protein Shaker
Other products and more!
Be one of the first to get your hands on Mannatech's TruPLENISH; register now for the Australasian MannaFest – 20/20 Vision event at www.australasianmannafest.com.