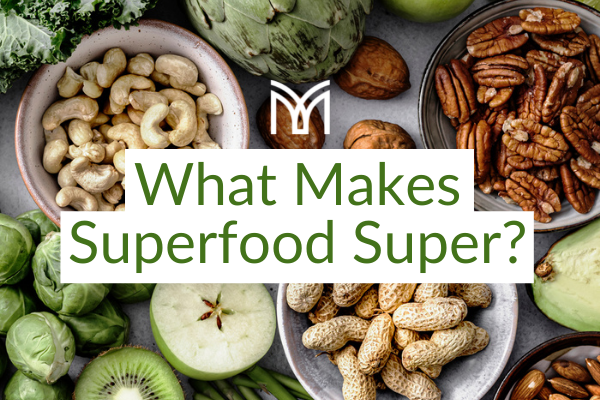 What Makes Superfood Super?
There is a great chance that you have already seen the word 'superfood' being used many times before. It is a phrase that has been around for many years. But what makes a superfood super? Is it all just a fancy word? We will answer many of these questions that you might have about superfood in this blog post.
What is a superfood?
First, we need to understand what a superfood is….. In actual fact, many different foods today are considered superfoods, however, from a nutritional standpoint, there is no such thing as a superfood.
Superfood is a 'classification' of foods that are more nutrient-rich, with an increased capacity to positively affect your health. Just like some fruits and vegetables contain more health benefits than others.
The superfood misconception
To understand superfoods, you also need to be aware of the marketing behind the word 'superfood'. Many companies will use the word superfood about their product, despite the fact that their product isn't really as super as they would like you to think. A lot of the so-called superfood products that you can find in your local grocery store aren't really superfoods. This is because some manufacturing, farming and processing of food can negatively affect the nutrients in any food.
Let us look at whole grains, as an example. Widely considered a superfood, whole grains are often processed to taste better and create instant oats. However, this processing can spike sugar levels in the bloodstream and can make the grains significantly less nutritious as the original whole grain.
This is just one example where foods we would normally classify as a superfood – whole grains, become a less nutritious version of itself through processing.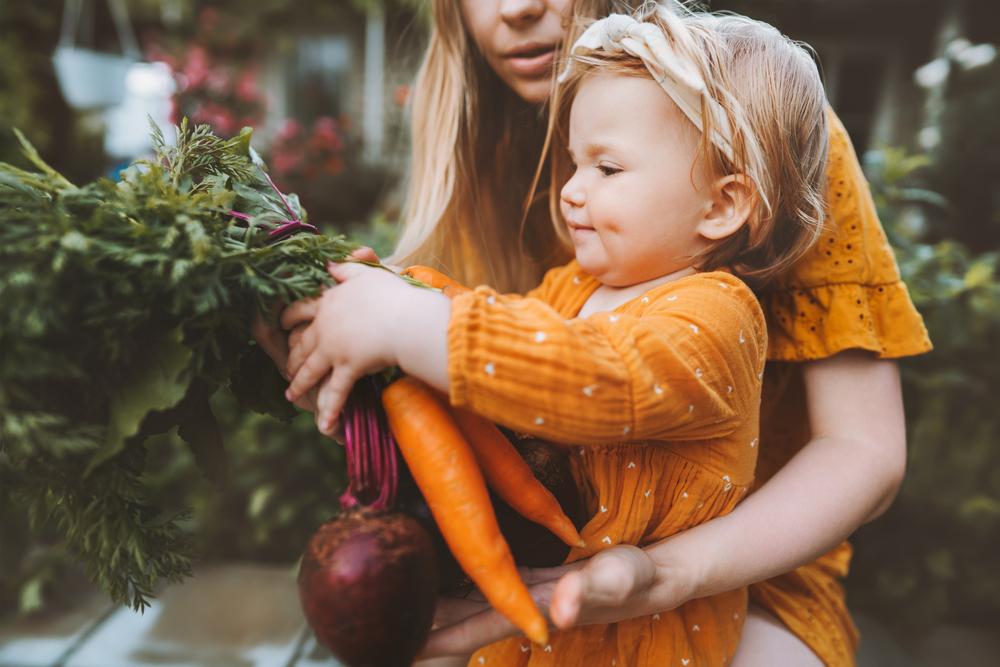 The use of the word superfood can be misleading if consumers aren't properly informed.
How do you know if a product is really a superfood or not? It contains a superfood, but has it been grown, harvested, and handled in a way that preserves its nutritious health benefits? Has it been processed with added preservatives or other ingredients to make it more appealing?
Let's look into some of these questions. But first, let's take a look at the food groups that are considered superfoods.
What foods are a superfood?
There are many foods that are considered Superfoods – vegetables, berries, legumes, nuts, seeds and fermented, probiotic-rich foods. Let take a look at what these are.
Dark, Green leafy Vegetables
Dark, Green and leafy vegetables, are rich in nutrients like calcium, zinc, folate, magnesium, iron, fibre and vitamin C. They burst a high concentration of anti-inflammatories that have been found to protect against certain types of cancer. These vegetables are known for their capacity to reduce your risk of developing chronic illnesses including type 2 diabetes and heart disease.

Some dark green leafy vegetables include:
Kale
Broccoli
Beet
Collard greens
Brussels sprouts
Turnip
Swiss chard
Spinach
Cauliflower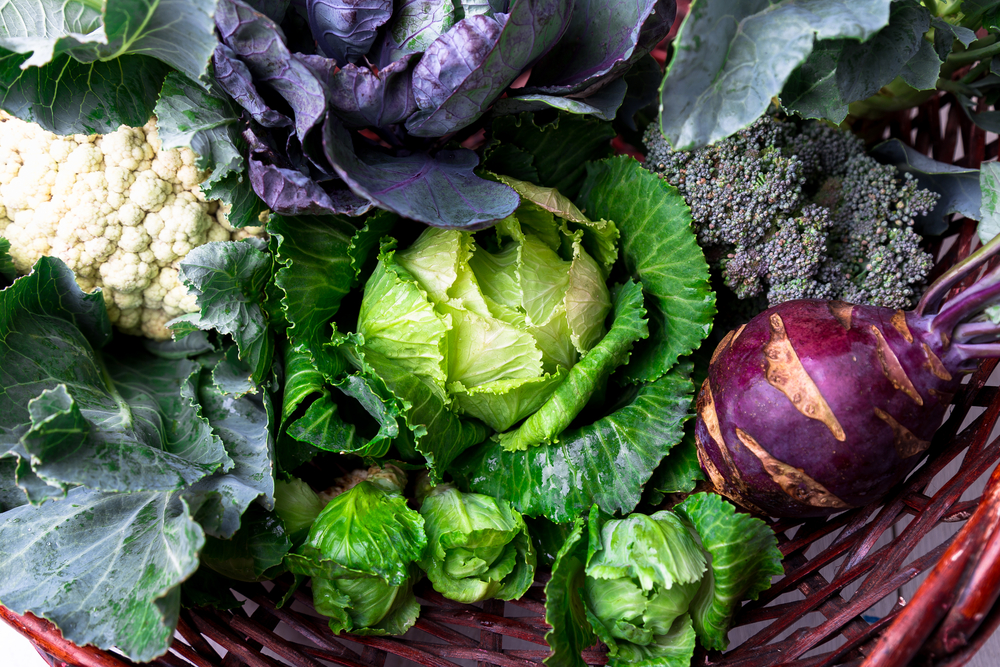 Berries
Berries are probably one of the most loved superfoods that we eat. Rich in vitamins, fibre, and antioxidants. They have a high concentration of anthocyanin, an antioxidant that may help lower blood pressure and improve blood vessel function.
Here are some different berries that you can include in your diet and munch on!
Elderberry
Açai berry
Blueberry
Cherry
Goji berry
Strawberry
Acerola berry
Cranberry
Rasberry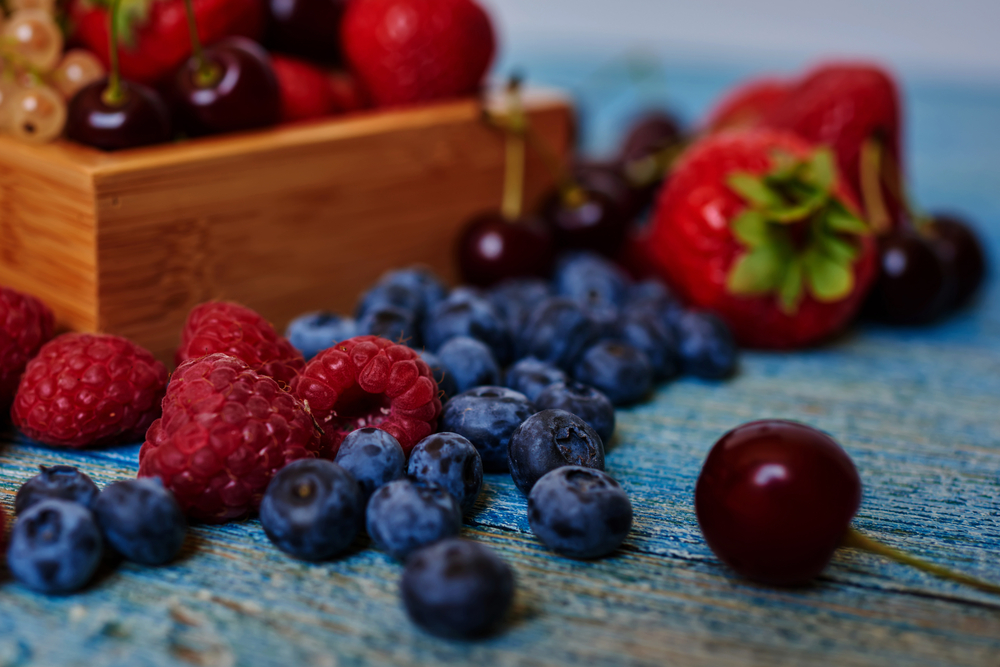 Legumes
Legumes are full of proteins, B-vitamins, minerals and fibre. Their nutritious composition has many health benefits, including their ability to potentially improve type 2 diabetes, manage high blood pressure and cholesterol.
Legumes include: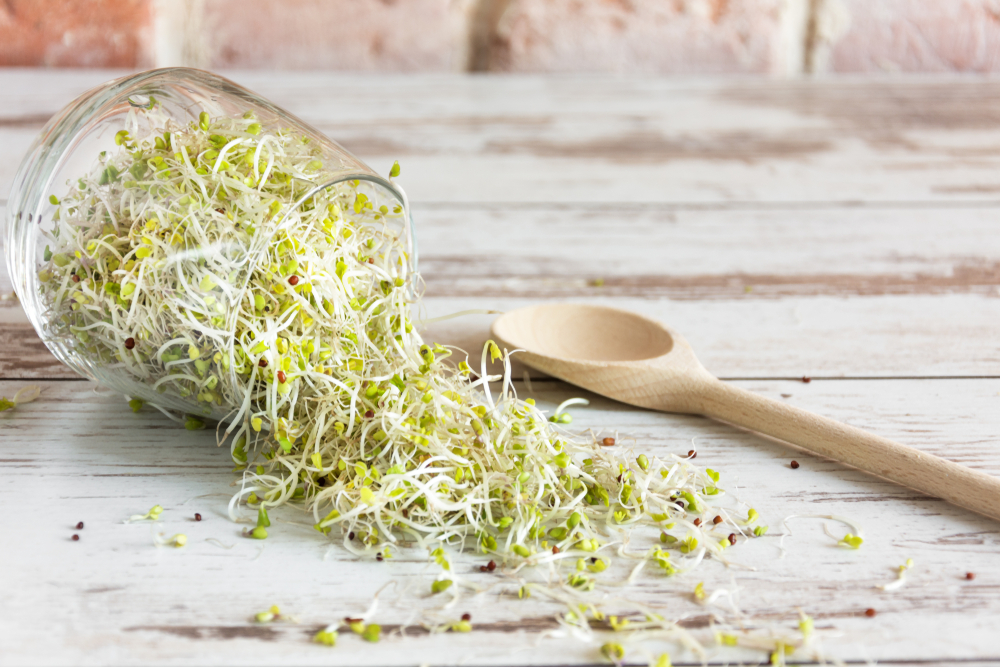 Nuts and Seeds
Nuts and seeds are great for our digestive system, and they are packed with heart-healthy fats, minerals and protein! They also contain numerous plant compounds with anti-inflammatory and antioxidant properties, which can protect against oxidative stress. When selecting nuts, choose those without additives like salt and bonding agents such as glycerol monostearate and other higher fatty acids.
The best nuts and seeds for your health are:
Almonds
Pecans
Pistachios
Walnuts
Cashews
Macadamia
Sunflower seeds
Chia seeds
Flaxseeds
Hemp seeds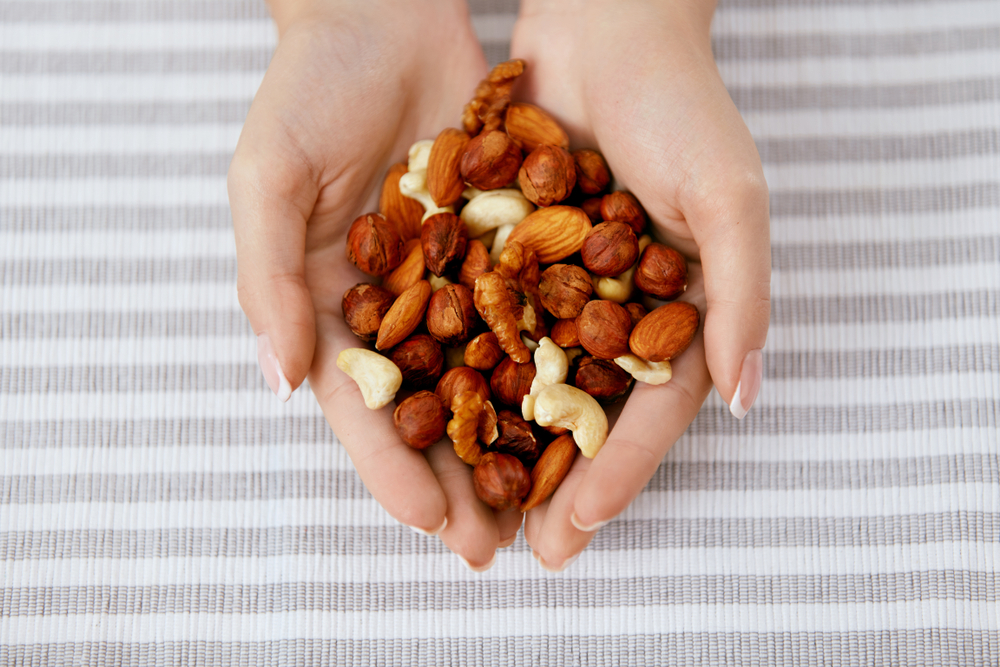 Fermented, probiotic-rich foods
Fermented foods are known for their mix of sour and savoury taste. It is a great superfood to support the micro-environment of your digestive tract. What you eat shapes the communities of bacteria and yeast living in your gut. When food is fermented, beneficial bacteria and yeast is allowed to colonize and feed on the food. This results in increased communities of specific health-promoting bacteria. As healthy bacteria consume the sugar, they produce valuable enzymes, that are incredibly beneficial for our digestive system. Multiple studies have found that fermented food can support the body during chronic inflammation, allergies, diarrhea and constipation, Inflammatory bowel disease and so much more!
Here are some fermented foods that you can add into your diet.
Kombucha
Sauerkraut
Kimchi
Kefir
Cultured yogurt
Apple cider vinegar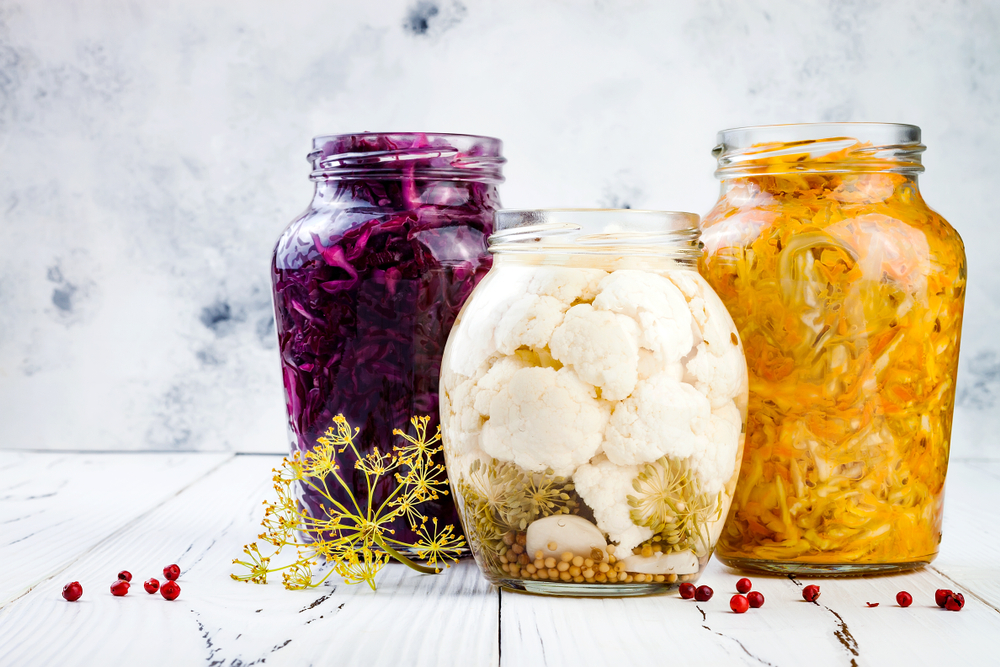 Why Aren't We Getting the Nutrition We Need?
The truth is, only half of adults meet the dietary guidelines for fruit and just 1/3 meet the daily recommended intake for vegetables.‡ While food choices are more plentiful than ever, the foods we eat don't offer us the nutrients we need. The fact is, poor nutrition is a worldwide problem due to several factors:

• Modern agriculture methods render foods less rich in nutrients.
• Our busy lifestyles promote eating out and on-the-go.
• Refined and processed foods have become widely available.
When we don't incorporate nutrient-rich foods into a well-balanced diet, we won't be able to harvest the many benefits, such as improved heart health, weight loss, improved energy levels and even reduced effects of aging.
The superfood in SuperFood Greens and Reds
Mannatech's SuperFood Greens and Reds is a great tasting drink, specifically formulated to help increase nutrition by providing powders of 16 important fruits and vegetables. Unlike other green drinks, SuperFood contains soursop, betaine and our proprietary Glyconutrients†, for a unique blend that actually tastes as good as you'll feel.
What Makes Mannatech's Superfood Better?
Mannatech's SuperFood Greens & Reds contains unique ingredients your average SuperFood powders do not. Soursop, which is a powerful tropical
superfruit containing antioxidants. Soursop is native to the tropical regions of the Americas and the Caribbean. Soursop is known as an ancient, powerful superfruit that contains antioxidants and fibre.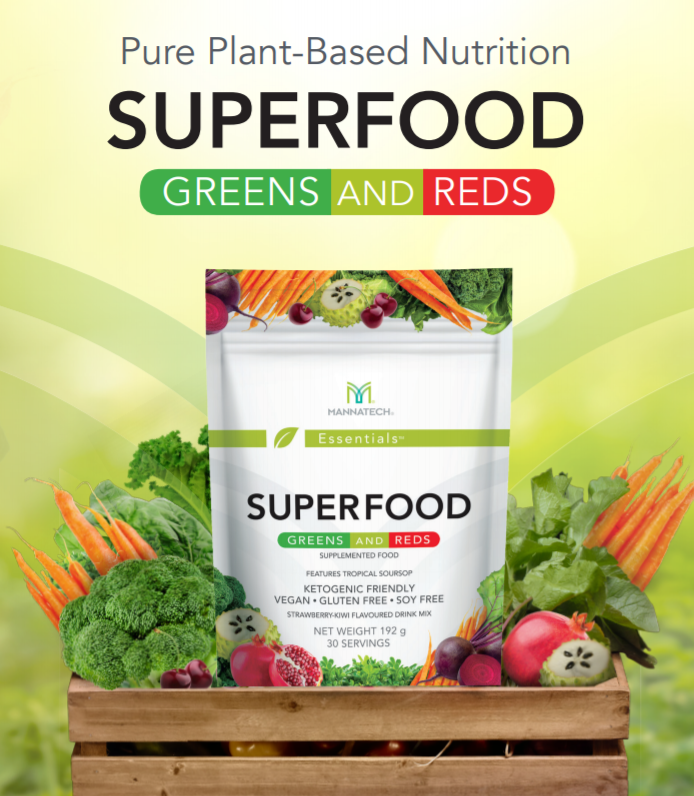 Betaine, which is sourced from beetroot, is well known as a robust amino acid. To make our SuperFood powder even more powerful it has been infused with our Glyconutrient blend featuring AmbroGuard®.
Bursting with potent vitamins, minerals, chlorophyll and phytonutrients, our SuperFood Greens & Reds is the healthy nutrient-rich boost you need – a pure, plant-based nutritional drink designed to help you increase your daily intake of fruits and veggies.
The best Superfood product on the market
SuperFood Greens and Reds have a delicious Strawberry-kiwi flavour. It makes it easy and ideal for you to add to juices, smoothies or water. You will actually enjoy your daily dose of greens and reds! It is loaded with plant-based nutrition, fibres, glyconutrients, vitamins, minerals and antioxidants and is bound to make you feel exceptional!

February Frenzy Bundle NOW AVAILABLE until 28th February 2022!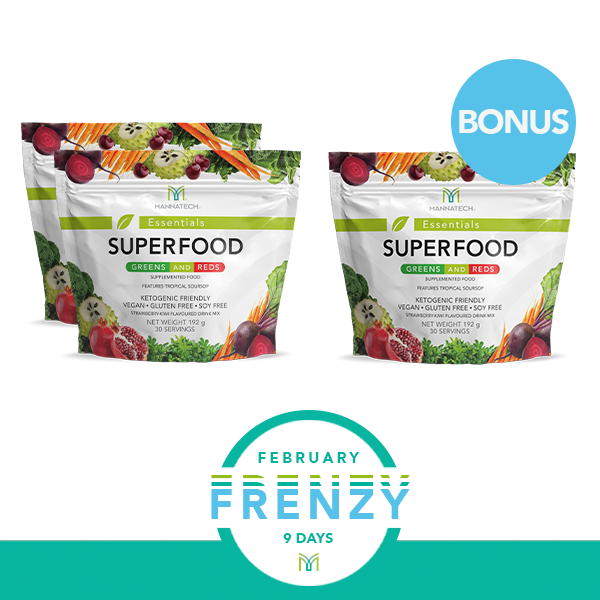 Bundle Includes:
2x SuperFood Greens & Reds
+ BONUS SuperFood Greens & Reds
$99.00 AUD/ $105.00 SGD/NZD
PV 140
One Time Order
SKU: 40902

Nature's Greens & Reds
Superfood Greens & Reds contains 16 health-boosting greens and reds
Soursop
Spinach
Carrots
Broccoli
Alfalfa
Aloe
Kale
Prune
Pomegranate
Strawberry
Raspberry
Blueberry
Tart Cherry
Acerola Cherry
Elderberry
Cranberry
Resources
Superfood Greens and Reds Brochure
Superfood Greens and Reds Product Description Sheet
Superfood Greens and Reds FAQ
Superfoods Greens and Reds – Product Focus (31:24min)
*These statements have not been evaluated by the Therapeutic Goods Administration. This product is not intended to diagnose, treat, cure or prevent any disease.