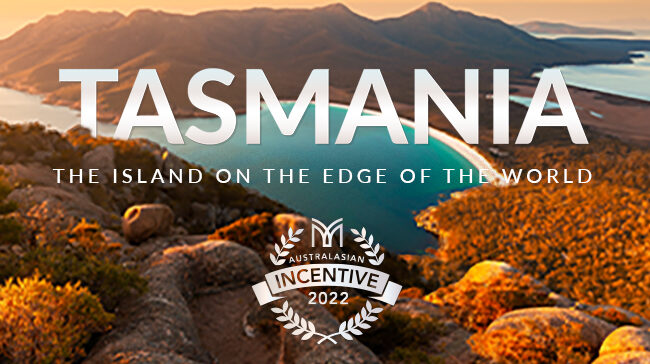 2022 Australasian Travel Incentive
Last updated: 12th October 2022
Your one-stop-shop for 2022 Travel Incentive updates.
Stay up-to-date with regular updates, news, monthly incentive challenge winner announcements and more!
BE RECOGNISED AT CONFERENCE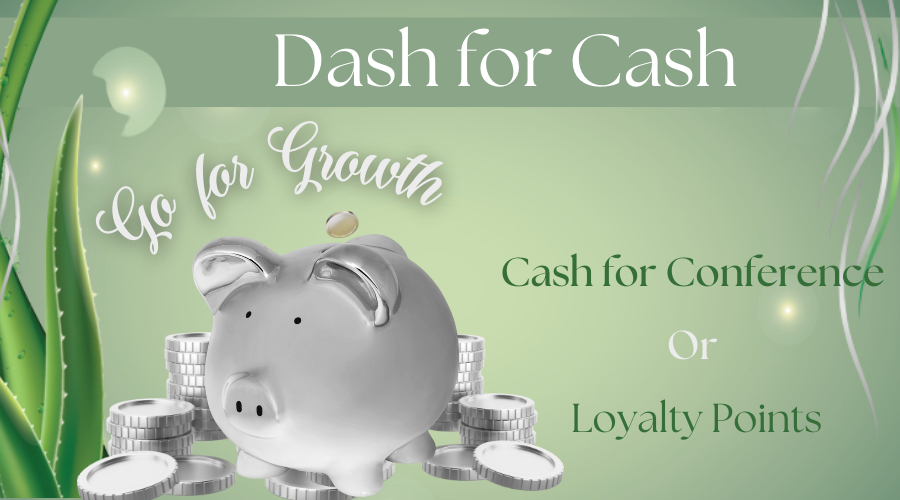 The 'Dash for Cash' Promotion has launched and now you can be rewarded in TWO ways just by enrolling NEW Customers & NEW Associates.
With every New Customer or Associate you enroll, this will count towards both your Travel Incentive Points, AND, their PV will earn you coins towards the 'Dash for Cash' promotion to help you offset your 2023 Australasian Conference expenses. WOW!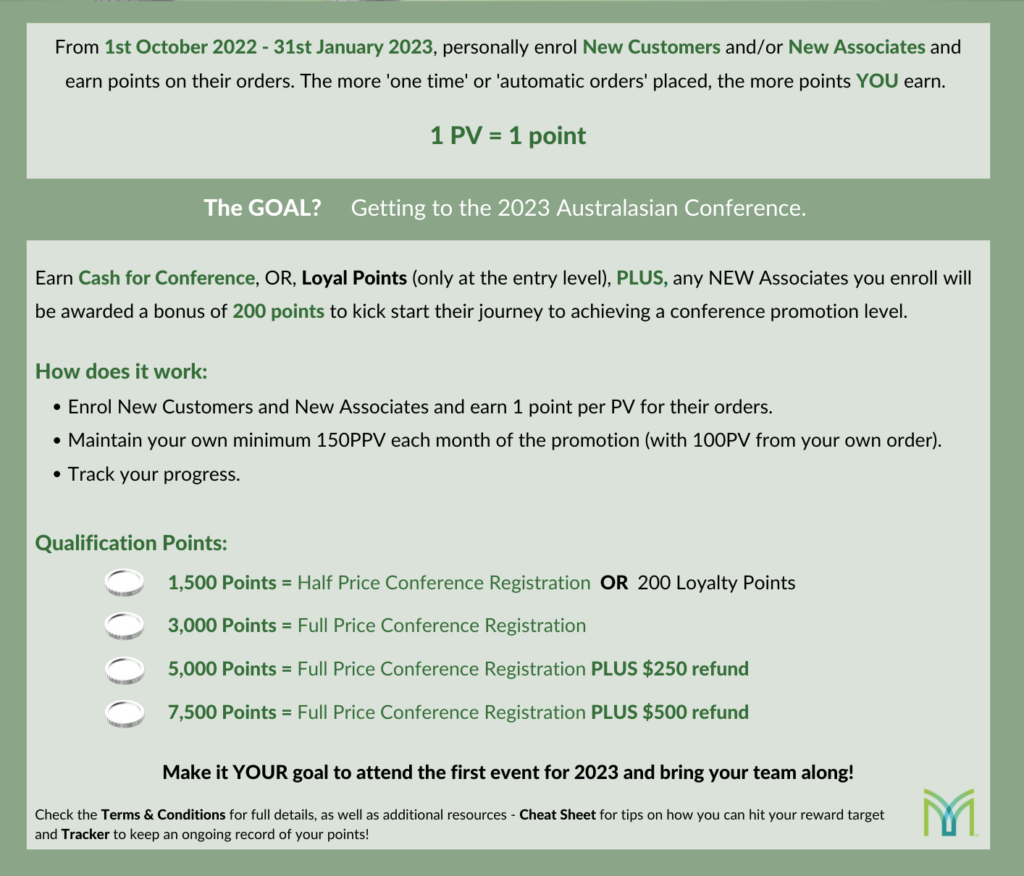 To find out more, visit your 'Dash for Cash' support documents, DON'T WAIT!
Make it your goal to be recognised on stage at conference.
DOUBLE POINTS MONTH ANNOUNCED
NEW ASSOCIATE BONUSES
A New Associate is anyone that has enrolled from 1st January 2021 – 30th September 2022.
One of the benefits of this years Travel Incentive Program is recognition of New Associates through two key bonuses.
On 1st July a New Associate Enrolment Bonus was introduced to help support New Associates to achieve the Travel Incentive and when used in conjunction with the New Associate Bonus Points, provides an even greater chance of achieving the trip.
If you are a New Associate, this is designed for you.
NOT a New Associate? Consider this:
If you are enrolling New Associates, this is an amazing introduction to Mannatech – Achieving a 5 Star Trip.
The more Associates you help to achieve the trip, the closer you are to achieving your own Incentive goals and the more of your team you get to celebrate with.
This has a great effect on your long term business growth.
What do I need to know?
If you are a New Associate that enrols between 1st July – 30th September, you will have the reduced enrolment requirements noted below:

For all New Associates that have enrolled between 1st January 2021 – 30th September 2022, you have one of these amazing bonus point options to count towards your Travel Incentive point requirement at the Bronze Level.

FEBRUARY BONUS ENROLMENT MONTH
During the month of FEBRUARY 2022, every Customer and Associate you enrolled counts towards your overall enrolment requirement for the Incentive Period.
Be sure to capture this in your Travel Incentive Tracker.
MONTHLY CHALLENGE WINNERS

May – June Challenge
Using the promotions and tools available to you, enrol 3 or more people on the 30, 60, 90 Day Smoothie Challenge.
Congratulations to the below ladies who came close to achieving this challenge.
Paula Khouri
Sandra Spence
April Challenge
Enrol 1 Associate or more on 100PV+ in the month of April.
Congratulations to our winners:
Mihaela Lupse
Robyn Sully
Kym Vitanza
Bella Yu
Lyn Leine
Colleen Ryan
Paula Khouri

March Challenge
Enrol 2 Customers or more on 100PV+ in the month of March
Congratulations to our winners:
Vincent Kusumo
Colleen Ryan
Bronwyn Sheraton-Gray
Paula Khouri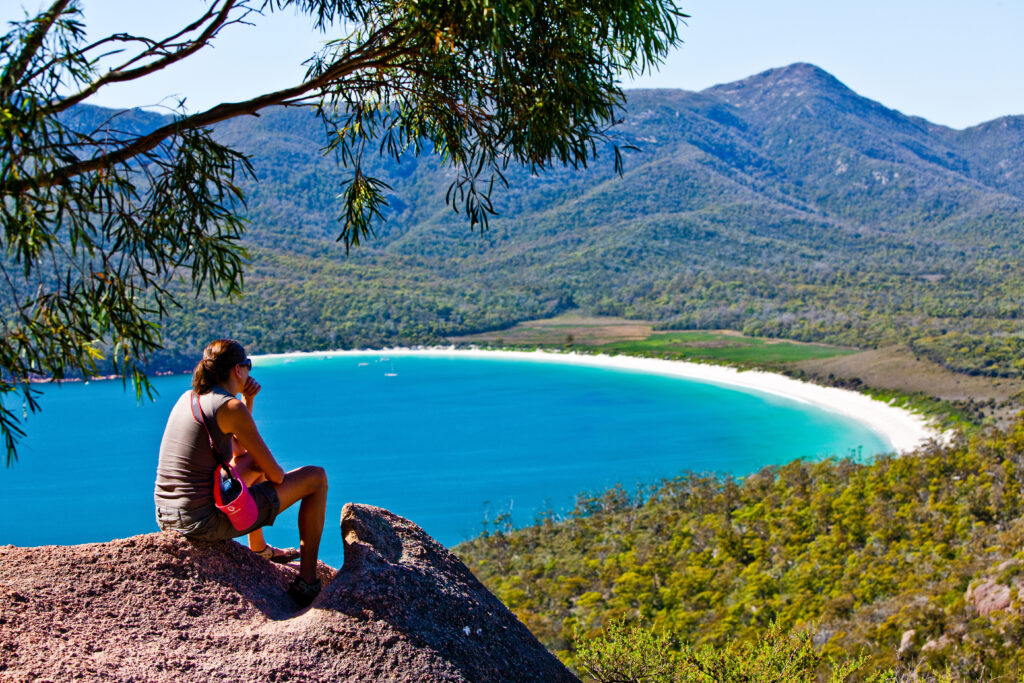 HOW TO QUALIFY
YOUR RESOURCES
All of your 2022 Travel Incentive resources are now in one place.
MONTHLY CALL RECORDINGS
Want to learn more? Contact us at events@mannatech.com.au with your query.
See you in Tasmania!