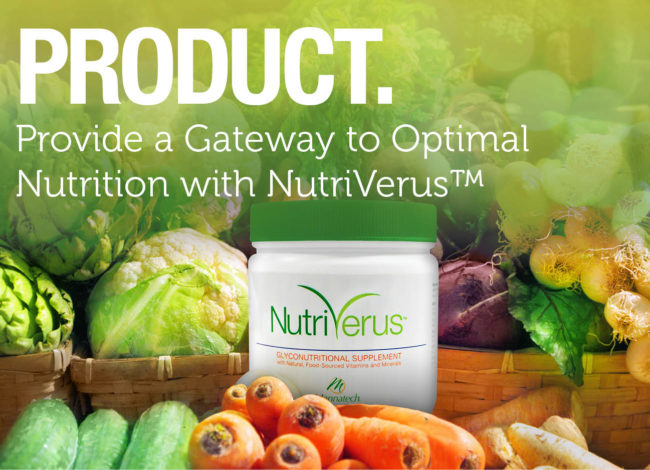 Provide a Gateway to Optimal Nutrition with NutriVerus™
Our bodies were designed to receive nutrients as nature intended, through real foods. With most of us shopping at our local supermarket there is no shortage of 'food' options however, the quality of that food and the sourcing of more organic and purer foods has become more and more difficult.
Globally, we recognised that there were a growing number of poor health related issues arising over a wide range of demographics and areas that were directly linked to poor nutrition.
Like fuel in your car, the higher the quality of the food you consume, the more efficiently you will run. We may be eating plenty, but the foods we are choosing may not be of a premium nutritional standard. The outlying question then is 'If I'm eating enough in a day and I still feel like I am not at my optimal wellness what can I do about it?!'
The short answer is don't continue to pile your plate, keep a balanced diet and supplement with the right products to get the most out of your daily nutritional intake, luckily Mannatech has a product that can do this for the whole family.
NutriVerus™ powder is a whole food nutrient rich supplement. Mannatech is at the forefront of the nutritional supplementation with its research and development of Glyconutritionals. Combining our patented Glyconutrients with naturally sourced vitamins and minerals, plus plant based Omega 3's, Mannatech have created this super supplement in powder form.
Here's what NutriVerus powder can do for you:
Bolsters your immune system*
Supports brain function*
Helps you maintain your energy*
Helps protect your cardiovascular system*
Supports healthy digestion*
Supports cell-to-cell communication*
NutriVerus powder addresses your nutritional needs by filling in where your diet may stop short. It epitomizes everything Real Food Technology® solutions represent with:
Naturally sourced vitamins from foods like acerola cherries and broccoli
Plant-sourced minerals from hydroponically grown Indian mustard sprouts
Cell-supporting glyconutrients from plant-polysaccharides like aloe vera gel mannans
Stabilized rice bran, containing phytosterols, fatty acids, fibers and glyconutrients
Organic fruit and vegetables to support nutritional synergies in a whole-food matrix
The science behind NutriVerus powder may be advanced, but the product was designed to simplify nutrition for your whole family. NutriVerus powder is:
Effective and beneficial—All-natural, food-sourced ingredients backed by studies and science
Simple and easy-to-use—One serving twice a day, designed to mix with food or beverage without significantly affecting taste
Cost effective—The best of Mannatech's nutritional technologies in one product
Exclusive — A combination of Mannatech's core patented and proprietary technologies
Your body deserves the boost, add NutriVerus powder to your order and start feeling your optimal self with Mannatech.