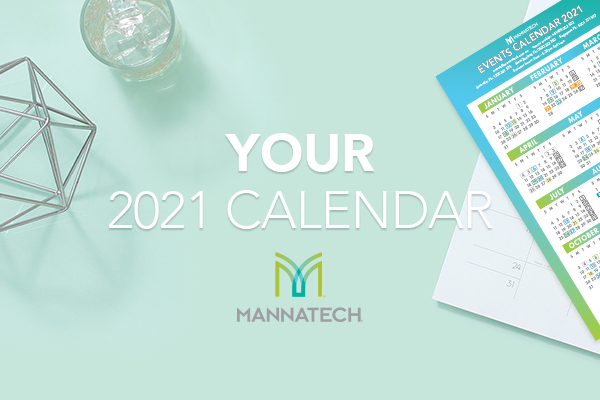 2021 Events Calendar….Now Available
Get ready for 2021 and start planning!
It's a new year and to help support you in growing your business, learning new skills, and being inspired by the Mannatech community, we're launching the 2021 Calendar – full of Events, Training, and special Field Calls.
NEW 2021 EVENTS – Dates now released
We are so excited to bring you the confirmed dates for all your upcoming Events for 2021. This includes:
2021 Australasian Conference
2021 MBA (Mannatech Business Academy) Weekend
2021 Virtual AIM Events
To make it easy for you, we have created two types of Calendars that you can download, print, and refer to throughout the year. See the links below for your downloadable version.
NEW 2021 Training Calls
We have built a solid calendar of Training Calls to support you – these include:
Business Booster Training Call (fortnightly)
Achievers Club Training Call (monthly from March to July )
Leadership Development Training Call (monthly from August to February 2022 )
Business Booster Training Call
We continue our successful fortnightly training calls into 2021. Hosted by Executive Director, Jenny Messenger, you'll hear from local leaders, corporate staff, and special guest speakers who will train on a whole portfolio of business skills and opportunities to help you not only grow, but excel your business. These calls are open to all Associates.
Achievers Club Training Call
The 2020 calls were hugely successful and will continue to run during the Achievers Club Incentive Period (March – July 2021). These calls provide valuable advice on how to grow your business, using the incentive bonuses, how to achieve the incentive trip and how you can help your team get there too.
They also provide a great opportunity to connect with your peers, share challenges and successes during the incentive period, and also help each other to stay on track and focus on not only achieving the trip but the long term growth of a healthy business. Calls are open to all Associates.
Leadership Development Training Call
Leadership Development calls will run monthly outside of the incentive period, from January – February and August – December. Available to all Associates committed to a six-month program. Stay tuned for more information coming directly from your events team.
NEW 2021 Field Calls
Let's get together New Zealand!
2021 brings the structure of a monthly FIELD CALL to support the New Zealand Mannatech community. Available to all Associates, it's a fantastic initiative and the chance to check in with the Corporate team for any business updates, training, and a Q&A session. New Zealand Field Calls start 18th January and are a great opportunity to connect and talk about business!
Saturday Field Calls
Additionally, the Australian Saturday Field Calls will continue to be operated by the wonderful Sharon Whiteman, Gary Gnapp, and Diana Hunter. The calls will continue to support you this year with a wealth of information, connection, sharing & provide an environment for Q&A with our best and most knowledgeable Leaders. Their commitment to the Mannatech community is amazing and operates every Saturday starting February 6th (unless we have a corporate event). Check the calendar to see when it's on!
New Events and Training Calendar
Mannatech Events, Training calls and Field Calls add incredible value to those who want to build their business or gain new skills.
This year we have created a digital calendar for you to download. This is a great tool to put on your fridge or pin up in your office so you can easily reference when these important dates are.
Download your Mannatech 2021 Calendar here
New Dates on Events Website
All dates are also now available on the Events website.