Customer Referral Program 2021
Share…Earn…Redeem
On Your Next Purchase
Share the benefits of the NEW 2021 Customer Referral Program!
Starting on 1st July 2021, as a customer, YOU can EARN points for your next purchase!
Share your Personal Mannatech Website (PMW) with your potential customer. When they purchase products, you EARN Referral Points that you can then apply to your future purchases and use straight away! How good is that!
Here's How it Works
Share your Personal Mannatech Website (PMW) link with a potential customer. (alternatively, they can call Mannatech Customer Service to place their order)
Earn 20% in Referral Points based on the purchase price of the customer's first order.
(excluding tax and shipping, with a maximum payout of 60 Referral Points credits per first referral order)
Redeem Referral Points by applying them to your future purchases.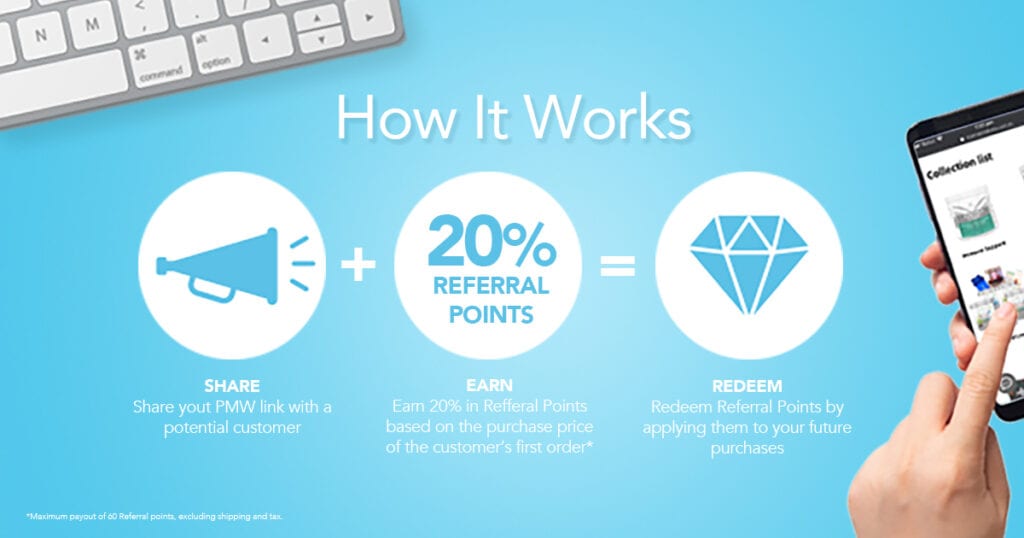 So, How Do You Get Started?
Login to your Mannatech Account.
Copy your Personal Mannatech Website (PMW) Link.
Share by pasting the link in an email or text and sending it to your future customer.
It's as simple as that.
To learn more, view the Customer Referral Program Rules document below.
The first upline Associate (Sponsor / Enroller) receives a 15 % First Order Bonus (FOB) on the first Referral order. Thereafter it accumulates towards Power Seller Bonus (month two and second order)
Compensation Plan Enhancements – 20/20/20/20 Plan
Customer Referral Program Rules
Chris Simons Business Booster call on Customer Referral Program

We know how much you love Mannatech products. Now, get rewarded by sharing them with others!
Your Mannatech Team