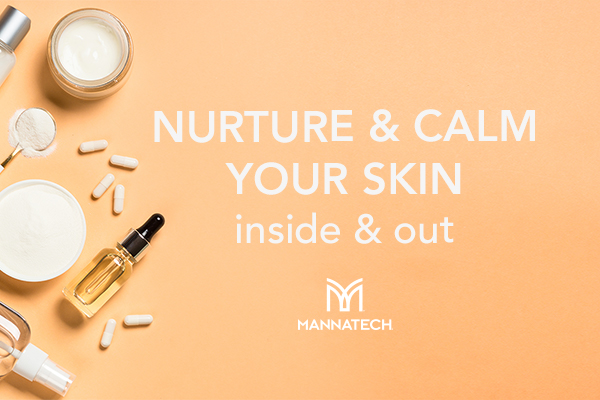 Nurture & Calm Your Skin – Inside and Out
Our skin is a living breathing organism and often our skin will show us what is happening inside.
Stress and Inflammation in your skin
Having inflamed skin? Stress is something we can feel, but it is also something that shows on our skin in multiple ways. Stress usually manifests in the skin with redness, breakouts, irritation and more. Therefore, it's important that you take care of your skin. Like using products that can soothe and moisturise from the outside and also reduce inflammation from the inside. An excellent way to reduce inflammation in the body is our AO product. AO is full of antioxidant phytochemicals, as well as fat and water-soluble antioxidants that can boost anti-inflammatory properties.
Antioxidants protect us from stressful chemicals in our bodies and on our skin
The amount of chemicals we are exposed to on a daily basis leaves its mark on our bodies and on our skin. This is causing oxidative stress – also known as aging. Antioxidants help protect against damaging free radicals and photoaging. Mannatech's Ambrotose AO® capsules are one of the most effective antioxidant supplements on the market today. AO contains a prudent blend of antioxidant nutrients, including vitamin C and E. Mannatech's Uth™ Moisturiser, also provides Vitamin E through the ingredient Tocopherol, which slows the loss of water from the skin.
Low-grade inflammation ages your skin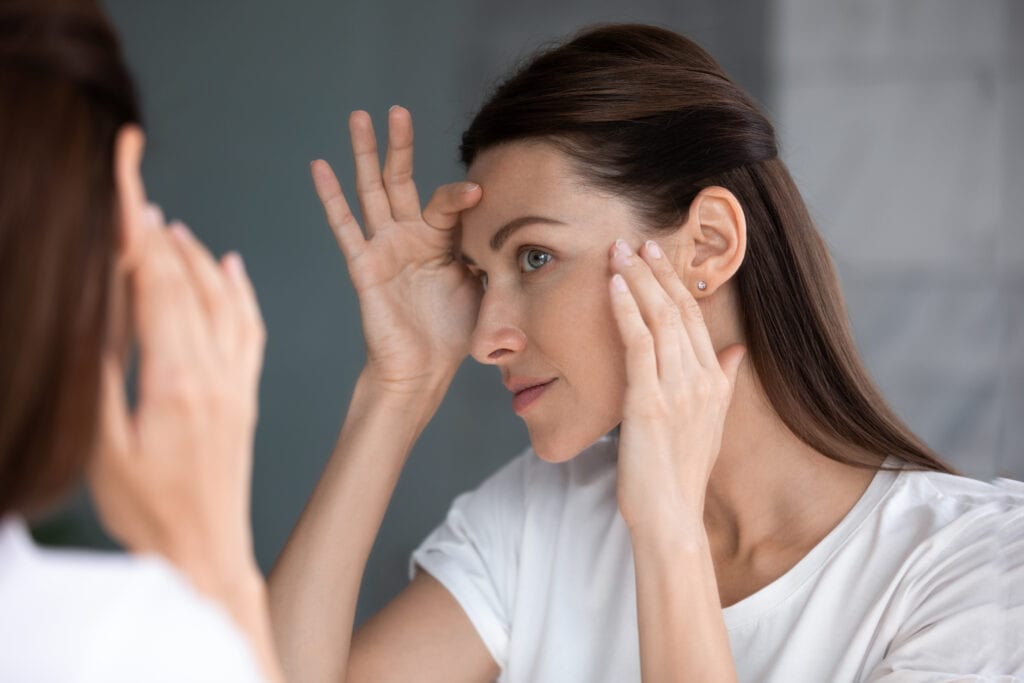 Chronic, low-grade inflammation can also cause the skin to age more rapidly having a micro-inflammation effect. Over time it can break down collagen and elastin, robbing your skin of that plumpness and dewiness that is often associated with healthy and youthful skin. There are many common inflammation triggers including common lifestyle factors like pollution, anxiety, stress, smoking, poor diet and sun exposure. If you want the best-looking skin, then it is crucial that you guard your skin against those inside and outside factors.
Support your skin health through the microbiome
Probiotics is a household name, and are known for their many benefits to the digestive system, but did you know that these friendly bacteria can support your skin health from the inside? Getting a Probiotic and a PreBiotic can give you a double dose of goodness to help support your skin. The bacteria found in our digestive system are amazing for our body, but recent studies have also found that imbalances in your microbiome can trigger skin conditions like acne and eczema. Today, dermatologists agree that the future of skincare relies on supporting your microbiome.
Supporting your skin health with probiotics and prebiotics is easy. You can support your microbiome with Mannatech's GI PRO. GI-ProBalance is a potent yoghurt flavoured probiotics and prebiotics powder. The powder form makes it both faster and easily absorbed by the body.
Good quality pro and prebiotics, like GI PRO, may improve your gut health. It can get your digestive system back in balance. This is crucial, as imbalances in your microbiome can trigger common skin conditions like acne and eczema. Therefore, taking a probiotic and prebiotic will help you.
Damaging effects from sun exposure
If there is something we have learned since the popularity of tanning in the 60s it's that UVA and UVB rays in excess amount are bad for the skin! You have probably noticed the damaging effect of the sun. It can be that red and sore skin after a day on the beach. Maybe you have even seen skin that looks like an old leather handbag… premature aging… no thank you! Repeated UVA and UVB exposure is rough on your skin and can consequently have many side effects. These can be age spots, skin cancer photoaging. Even continued use of sun tanning can accelerate photoaging. Some early signs of photoaging include:
The appearance of fine lines and wrinkles around the eyes, mouth and forehead
The skin is saggy with less elasticity
Skin spots, such as freckles, or uneven skin colouring
The best way to prevent and treat photoaging is to implement a skincare regimen that protects you from the sun's harmful rays. We have listed a few tips to help you achieve youthful, beautiful, healthy skin. They might also help prevent photoaging.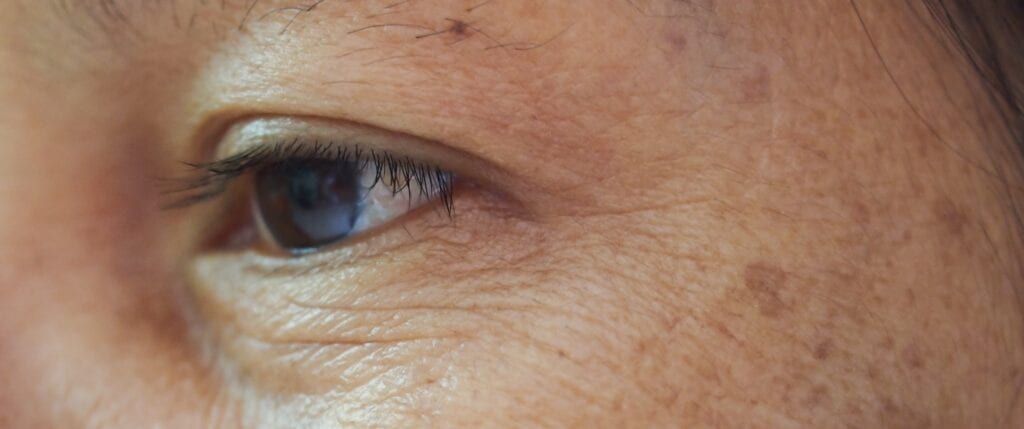 Use skincare to prevent and treat the effects of harmful UVA and UVB rays
Here are some tips and tricks to prevent and treat the effects of sun damage and photoaging.
The best antiaging is guarding your skin from harmful UV rays
Use SPF
Invest in a broad-spectrum sunscreen with an SPF of 15 or higher, and apply it daily to areas vulnerable to photoaging, such as the face, neck, ears and hands.

Protect Your Skin
Protect yourself from the sun by wearing protective gear when you are outside. and make sure you are hydrated – you and your skin need it! Sunflower seed oil found in Mannatech's Uth Cleanser slows the loss of water from the skin by forming a barrier on the skin's surface.
First aid skincare for your damaged skin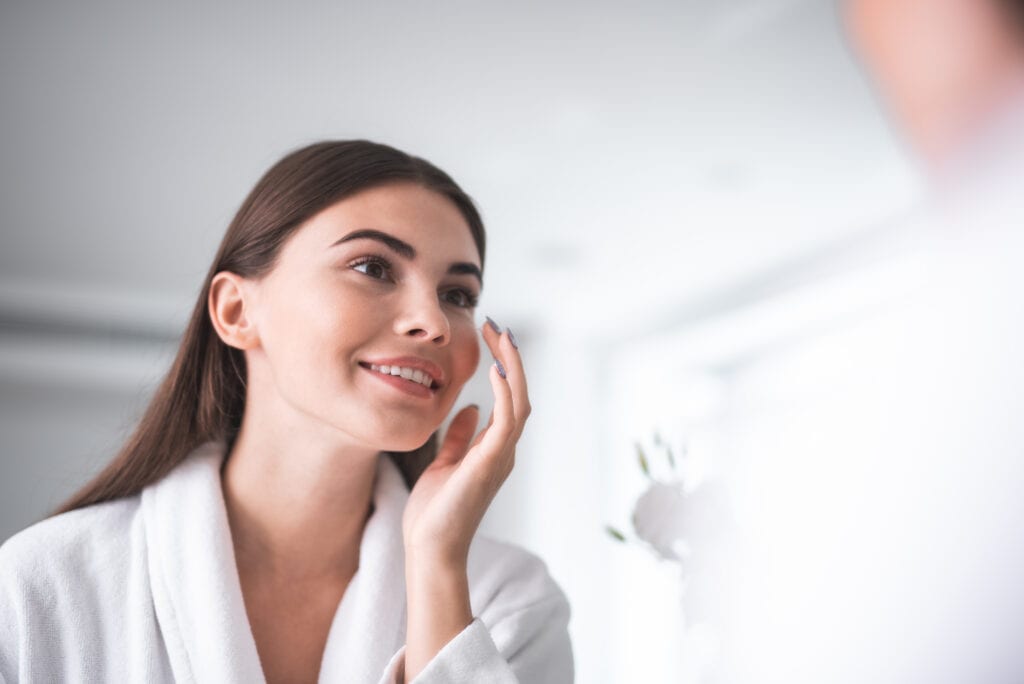 All hope is not lost if you have already damaged your skin with too much sun exposure. If you get burned, a good thing to do is to soothe your skin the best way possible. Aloe vera is a well-known ingredient to treat and soothe burned and dehydrated skin due to its many beneficial properties.
The most important thing is that the skin product you use does not contain irritants like perfume, parabens and allergens – you don't want to irritate your already compromised skin. The best 'first aid' skin product has to be:
Hydrating
Soothing
Restores the skin's elasticity
pH-balanced
Rebuilding
Retinols and Antioxidants such as vitamin A and E will support the production of new healthy skin cells. Vitamin A and E is often used in anti-aging products for that specific reason. This is also one of the reasons why we use the retinol and antioxidant vitamin A and E in our Emprizone aloe vera gel. Emprizone has all the benefits you would want when your skin is burned, compromised and trying to heal. The Glyconutrients (Ambrotose Complex) in Emprizone allows all the healing benefits to absorb into the deepest layers of the skin unlike other aloe vera gels on the market.
My skin is damaged from the sun – what can I do?
If you are already seeing the effects of photoaging on your skin such as fine lines and wrinkles, there are several things you can do to improve it. Peels and micro-needling are popular remedies against the signs of aging and sun damage. They promote collagen production and skin renewal. But you have to be careful if you decide to use acids and needles to improve the look of your skin. You could potentially cause more damage with improper use. Acids can burn your skin and micro-needling can cause deep skin infections and scarring.
A safe choice is to use skincare that has rejuvenating ingredients in them. When it comes to revitalizing beauty ingredients, nature has a palette full of ingredients! Grapeseed oil tightens skin, artichoke leaf builds collagen, crocus promotes elasticity… the list goes on. Because of the glyconutrient technology, the benefits from the natural ingredients can penetrate deep into all the layers of the skin.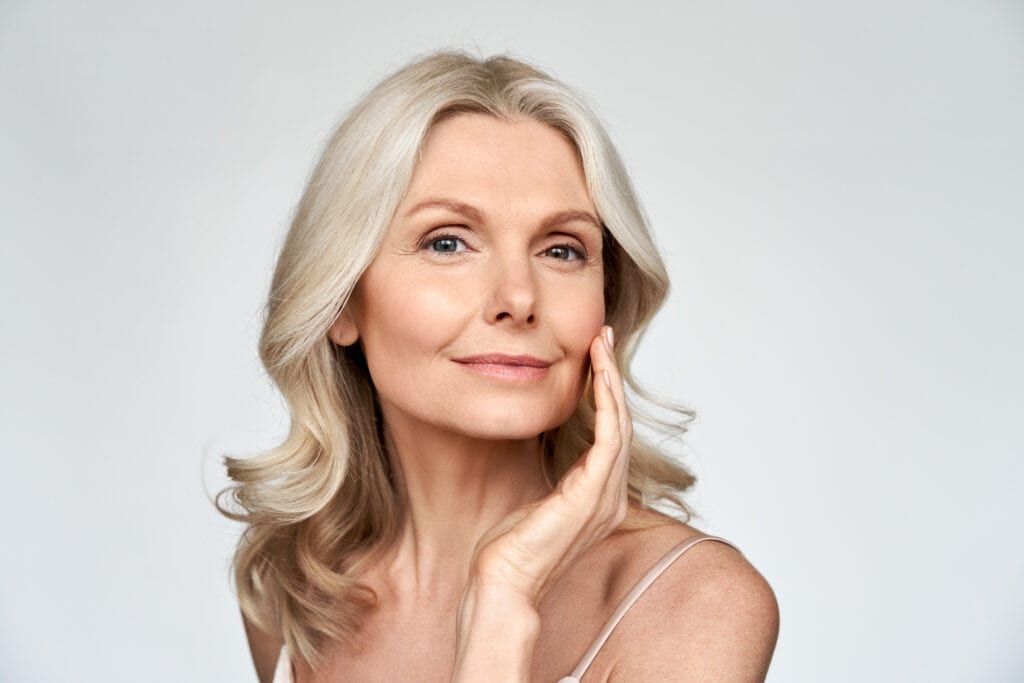 Mannatech's Uth™ Rejuvenation Crème is a great product to use on aged skin. Because of its special glyconutrient delivery system, it allows the skin's natural anti-aging system to kick in. An eight-week clinical trial of Uth Rejuvenation Créme saw a reduction in the appearance of fine lines and wrinkles. it also saw an improvement in the evenness of the skin's tone and in its firmness and elasticity. The Uth Rejuvenation creme stands out, because of its special patented microsphere delivery system with nutrient-rich ingredients, including Manapol® powder. This allows the active ingredients to penetrate the deepest layers of the skin. In effect, this can help nourish your skin in a time-released pattern to give you radiance throughout the day.
Mannatech skincare products
Mannatech's skincare technologies are based on some of the finest natural ingredients in the world. That is why we use high-quality plant-based ingredients in the skin series that have been selected to provide unique moisturising, healing and age-defying benefits. That is why we think, that Uth should be part of everyone's skincare regime.
A simple three-step system designed to refresh your skin from day one.
Uth is Mannatech's skincare system. It is a high-quality system that consists of a gentle cleanser, a potent Rejuvenation creme and a hydrating moisturizer. In other words, this is a brilliant system to get quality skin results.
Step 1: Cleanse your skin with Uth Cleanser. The cleanser is formulated with finely milled grape seeds, aloe and sunflower seed oil. In Effect, you will find your skin clean and soft.
Step 2: Apply Uth Rejuvenation Crème and let it sink into the skin. The Uth Rejuvenation Creme delivers naturally sourced glycans, featuring Manapol® powder, to the skin's matrix. As a result, this can helps the skin spark its natural ability to reduce the appearance of fine lines and wrinkles.
Step 3: Finish off with Uth moisturiser to hydrate your skin. Uth Moisturizer is formulated with lavender, sunflower seed oil and rich myrtle leaf extract, a botanical that helps reduce the appearance of fine lines and wrinkles.
Learn more about our premium plant-based skincare in this blog post
Uth Brochure
Uth Rejuvenation Creme Product Description Sheet
Uth Moisturiser Product Description Sheet
Uth Cleanser Product Description Sheet
* For external use only. Do not put in eyes or on open wounds

Uth Skincare Bundle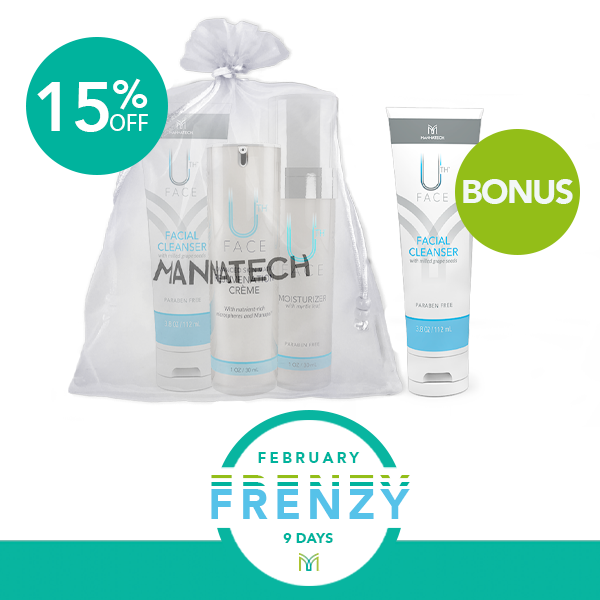 Bundle Includes:
1 x Cleanser
1 x Moisturiser
1 x Rejuvenation Crème
+ BONUS CLEANSER
$195.00 AUD / $210.00 SGD/NZD
PV 180
One Time Order
SKU: 41002